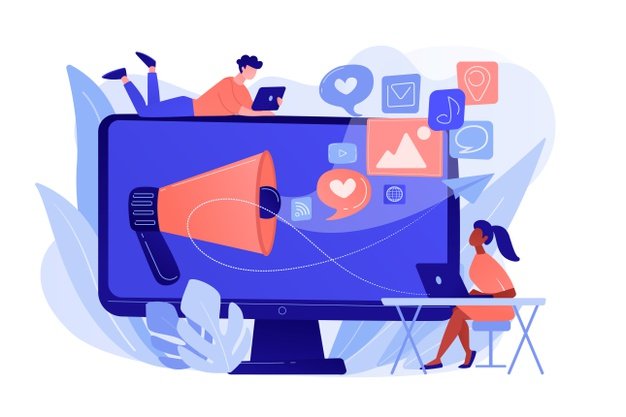 7 Key Digital Marketing Trends for 2021
Thanks to the pandemic that has drastically changed the landscape of retail marketing. As a result, digital marketing has been witnessing virtual growth all around the world. This new yet normal digital marketing trend has been helping many businesses to grow, gain new customers, and retain the previous ones. In other words, this marketing trend will always work when followed by some technologies, ideas, and trends.
So, here are our predictions for digital marketing trends 2021 that will help you to strategize or plan the marketing idea to retain your customer and find new ones. So, rise above your competitors by following these marketing trends.
Search Engine Optimization (SEO)
In the age of digitalization, it is very important to make your presence online. As per a survey, 70 -80 percent of customers research for the company or brand before started working with them or try their services. Therefore, not from certain keywords only, but you have to make a sound presence on the digital platform through as many searches as possible.
Social Media Marketing
Businesses should prioritize marketing through social media. As people are more available on social platforms, therefore, it becomes easy to reach a good audience. Therefore, presence on 3 to 4 social platforms becomes important for efficient results.
Content Marketing
Content marketing has been an effective trend of digital marketing. Moreover, for the 2021 digital marketing trend, this would be counted as a great practice. Through polls, surveys, contests, giveaways, games, interactive videos, etc. you can strategize the marketing plans. Also, it will engage a user and will increase the time a user spends on your website.
Voice Search Optimization
Voice search optimization gives many businesses an opportunity to boom. It helps to reach a new audience while creating conversational content that matches consumer's queries.
Google Listing
The Google My Business Listing is an important thing to keep people informed about your location, timings, and services. It is a useful trend of digital marketing for all small as well as settled businesses.
Automated Bidding Strategies on Google Ads
This digital marketing trend lets businesses meet their goal more efficiently. Google improves the campaign performance, adjusts the bids while analyzing and taking care of all the data. It gives the marketers time to focus on other marketing aspects.
Video Marketing and Webinars
Audiovisual content is one of the effective social media marketing trends of 2021 to grab the attention of the viewer. It helps to share more information/content in a short time. Most of us would prefer to watch a video over reading an article. Sharing those videos on social media through stories or reels would perform well for user engagement.
Conclusion
We can assure continuous transformation of digital marketing trends for a better user experience. If you are searching for a reliable partner to help you grow smoothly, collaborate with Gamavis. We can help you expand your business through digital marketing.